Google Pixel 6
/5
()
{mouseMoved = false;}, 300)" @mousemove="sliderScroll($event)" @click="if(mouseMoved) $event.preventDefault()" @mouseover="mouseover = true" @scroll="onScroll($event)" x-ref="slider" >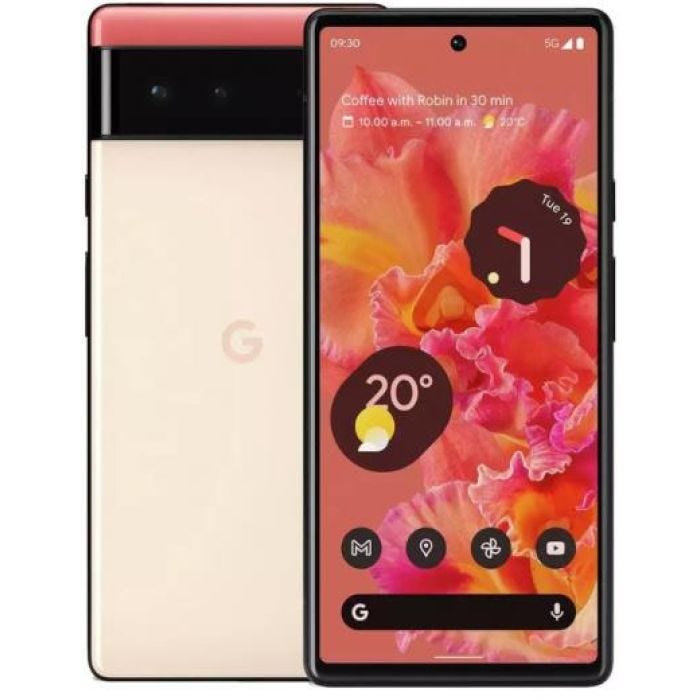 With a Google Pixel 6 Pro, you can find all of the innovation of a Google Pixel 6 turned up a notch. Featuring the same powerful battery and advanced security features users know and love, this device now features a more powerful processor and chip than ever before and a top-of-the-range camera that can take stunning imagery in any light.
What's Included?

Your Device

4gadgets Branded Secure Box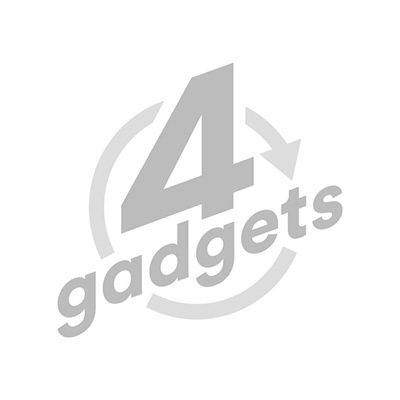 Generic Suitable USB Lead

Sim Removal Tool
Specifications
Operating System
Android 12
Connectivity
Wi-Fi, Bluetooth 5.2, GPS, NFC, USB Type-C
Signal
Wi-Fi, 2G, 3G, 4G, 5G
Full Description
Featuring an all-new, beautiful 6.7-inch OLED display, with an exceptional refresh rate double that of the Google Pixel 6, the Pro is perfected to give you the exact performance you deserve. The Google Pixel 6 Pro features a custom-built Titan M2 chip, exclusive to Pixel models, delivering ultra-powerful, best-in-class performance every time. Pick up a Google Pixel 6 Pro refurbished device and experience faster app use and streaming speeds, high-quality gaming, and top-of-the-range security to keep your most personal and sensitive data completely protected. Our used Google Pixel 6 Pro devices also boast an advanced camera system for stunning pictures with every capture. Get more light and detail in every shot, while you focus on the all-important details with three incredible back cameras.
Google Pixel 6 Pro Deals from 4gadgets
Looking for a second-hand Google Pixel 6 Pro? Find options in a range of colours and storage capacities at 4gadgets. When you place your order, you'll receive the device, a 4gadgets branded secure box, a suitable USB lead for charging and a SIM removal tool to get you going as soon as possible. Each one of our Google Pixel 6 Pro refurbished devices is given a grade by an expert, ranging from 'Pristine' to 'Fair' and detailing external imperfections – the software and device will otherwise be in full working order and subjected to a rigorous testing protocol. If you're not bothered by a few scratches on your second-hand Google Pixel 6 Pro then this is a great way to make further savings. With 4gadgets, a refurbished Google Pixel 6 Pro will be covered by a 12-month warranty and a 30-day money-back guarantee if you're not happy with your purchase. Pick up a second-hand device and save money, while you have a positive impact on the environment by helping to reduce e-waste.
Pick up a used Google Pixel 6 Pro today. Order by 3pm Monday to Friday and make the most of Free Next Day Delivery.
Reviews

/5

()
Do you have an old device to trade in?
We will buy it off you so you can save money on your new device!
Save Money
Low prices with guaranteed quality
Stop E-Waste
Great for the planet
Quality Tech
Like new with a 12 month warranty